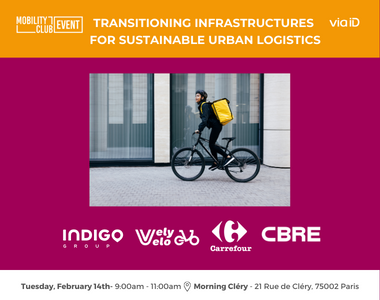 On February 14, the Mobility Club organizes an exclusive event on how to adapt existing infrastructures to sustain green urban logistics development @Morning Cléry.
The deployment of LEZs, the growth of online commerce and delivery platforms, changing consumer behaviors and operational challenges for urban logistics players: all of these elements are transforming the urban landscape, and are a source of opportunities.
The goal of this event? Understanding how infrastructure managers are innovating on urban logistics, but also how distribution players are taking advantage of this fundamental trend. The opportunity for you to identify where the opportunities are for you, and the models to follow!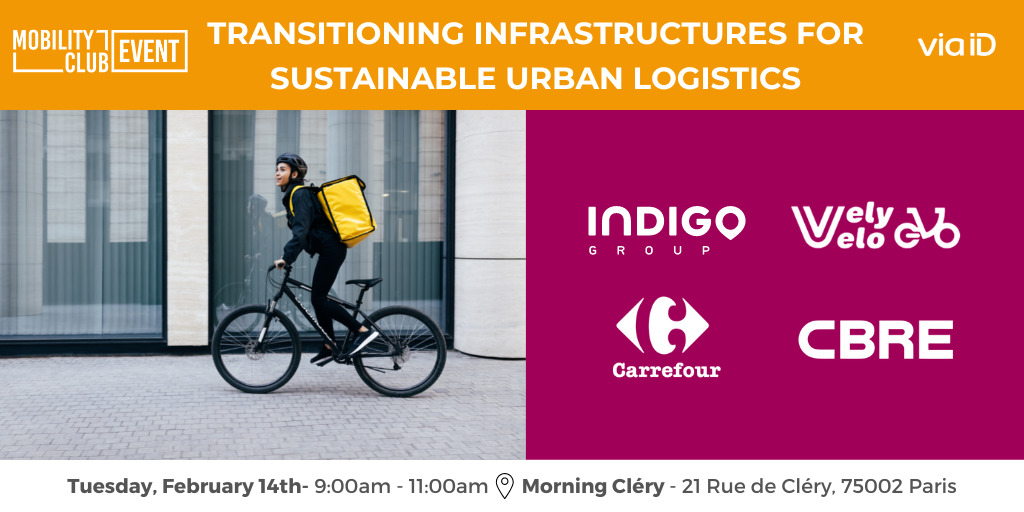 Agenda:
9h Welcome breakfast
9:30 Round Table #1
CBRE – Stéphane Arnoux (Director Urban Logistics) & Camille Della-Balda, Research Consultant
Group Indigo – Xavier Heulin (Group Deputy CEO)
10:00 Round Table #2
VelyVelo – Asmaa Chakir Alaoui (CEO)
Carrefour – Mourad Bensadik (Director eCommerce France)
10:30 Networking
Interested in participating?