What is traxi?
Founded in May 2020, traxi is the first self-service trailer rental service in Germany. The Gelsenkirchen-based startup has developed a patented smart and innovative system, and hardware equipment, to allow self-service rentals of trailers of various sizes and models by the minute, 7/7 and 24/24, via an app and energy-independent stations.
How does it work? The trailer can be detached from the docking station with just a few clicks. There are no hidden booking fees, deposit requirements or penalties. Billing is done by the minute and the system automatically selects the most advantageous price.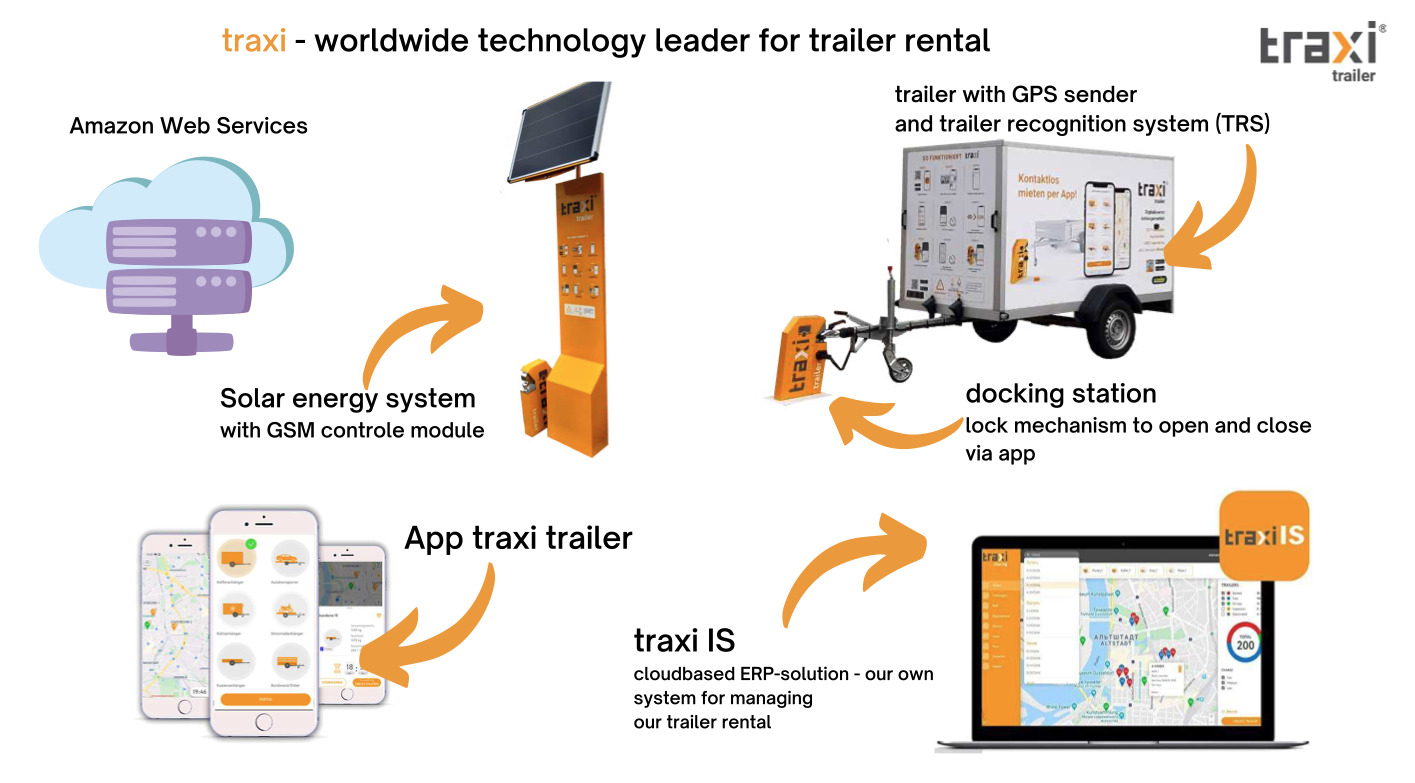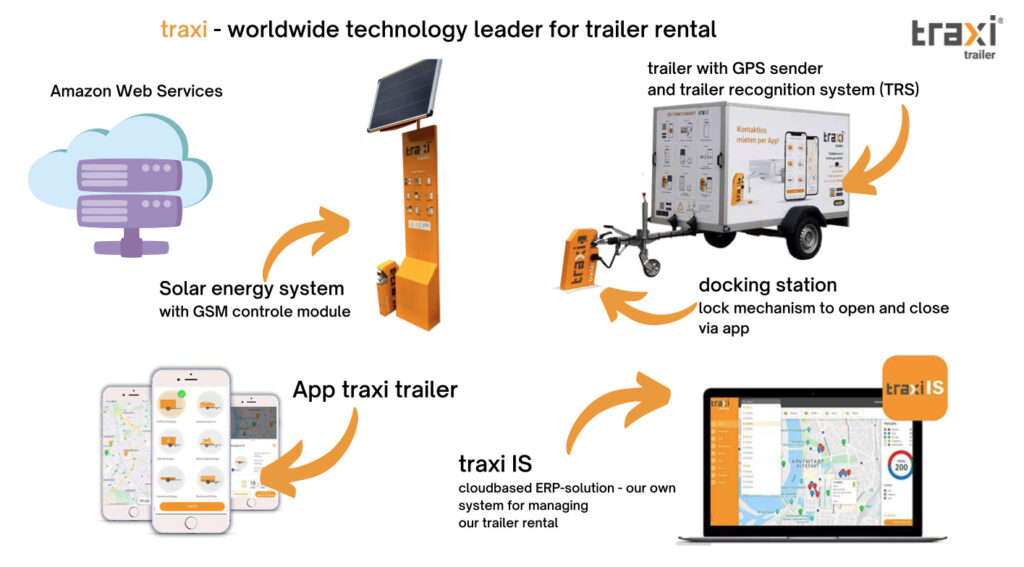 Their service is deployed in parking lots, DIY stores, furniture stores and hypermarkets, thus providing an additional, local service to customers in these shopping areas.
traxi operates 20 locations in Germany. In line with its slogan "Make transport easy", the company's ambition is to offer its service with 12,000 trailers in 400 German cities and to expand it throughout Europe.
A fundraise to disrupt the trailer rental service in France and Germany
With this financing, traxi can continue to strengthen its technological lead. We appreciate the trust-based collaboration with our new shareholders. With Via ID and Mobivia on our side, a huge synergy potential has been created, which we will use to decisively change the trailer rental system in Europe.
A nationwide deployment in Germany
A.T.U, Mobivia's German multi-brand maintenance network, is one of traxi's first partners since 2020. Already present in Gladbeck, Dortmund, Düsseldorf and Munich, the traxi service will be extended to the entire ATU network in 2023 with the setup of 120 locations, including 24 new locations between January and February.
As a partner for all motorists, we offer our customers solutions for their individual mobility. Our cooperation with traxi is exemplary for this orientation as a platform provider. With the expansion of the rental station, we will be able to offer even more customers simple and convenient trailer rental in the future.
,
Director of transformation at ATU
traxi is entering the French market with Norauto for the first half of 2023
Just like their development in Germany, the expansion in France will take place in the first half of 2023. The first tests will happen in February, in cooperation with Norauto, which will be able to expand its offer by proposing trailer rental, at any time and in full autonomy, to its customers.
By entering into traxi's capital through Via ID, Mobivia and Norauto will be able to quickly test this new service in 10 centers initially, and support the entrepreneurs in their conquest of the French market. This project allows us to take a further step in supporting our customers towards responsible mobility and augmented solutions.
,
Business Development & Partnerships Leader at Norauto
traxi: a key investment in a sustainable mobility solution
For Via ID, this is a new investment on a European scale via a German startup, in line with the economy of use. traxi provides an innovative complementary service that enables ATU and Norauto to strengthen their leadership position in this segment.
The innovation lies in the technology, ultra-connected, autonomous in energy, which requires very little civil engineering, allowing a service available at any time and for custom use (rental by the minute, by the day, etc.).
We are thrilled to sign this new investment in Germany, a priority territory for Via ID and Mobivia, in a business that serves a very high-potential, easily scalable segment. In addition, it is an opportunity for partnerships with ATU and Norauto, who will thus gain access to innovative services, diversification of their activities, increased attractiveness and additional income for car centers.
,
Venture Partner & Director of European Operations