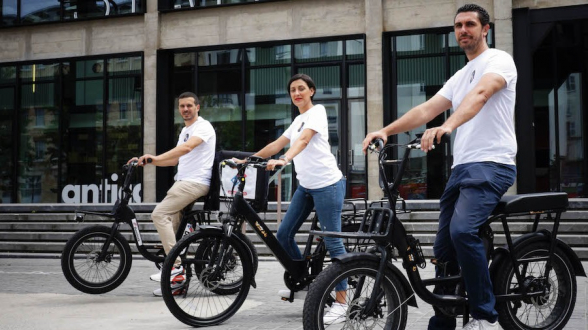 VelyVelo raised €4M, with Via ID leading the round, to build its fully integrated e-bike solutions dedicated to the bike-delivery industry. The startup builds its own bikes, perfectly designed for professional riders, but also services for its customers (such as a fleet management software): VelyVelo is a solution provider.
The pain point solved by VelyVelo and the market opportunity
Othman and Jamil operated 3 Domino's pizzas franchises near Paris for 15 years. In 2016, they were looking for more suitable, ecological and cheap delivery vehicles (instead of mopeds), and e-bikes could meet those needs. However, there were no e-bikes designed for the purpose of bike delivery at that time (poor battery length, weak structure…) so they built it! Joined by Asmaa in 2017, VelyVelo was born with the idea to provide other professionals an off-the-shelves e-bikes rental solution.