Initiated in 2018 by Mobivia, the move FACTORY is the future place of all mobilities. A project coming to life by the building of a 18 000 m2 space, placed in the heart of the European metropolis of Lille, capable of welcoming 1 500 mobility actors from June 2022.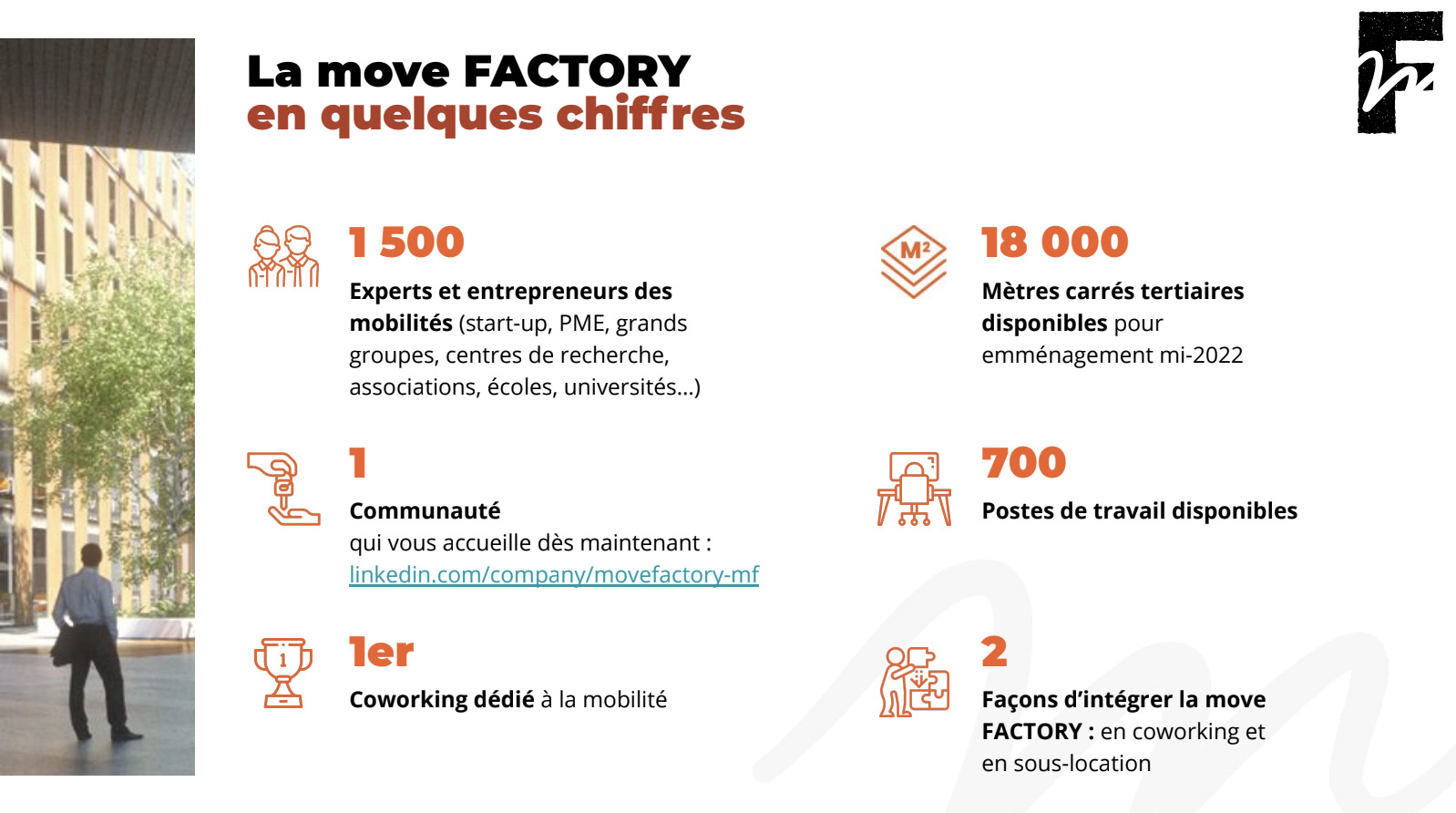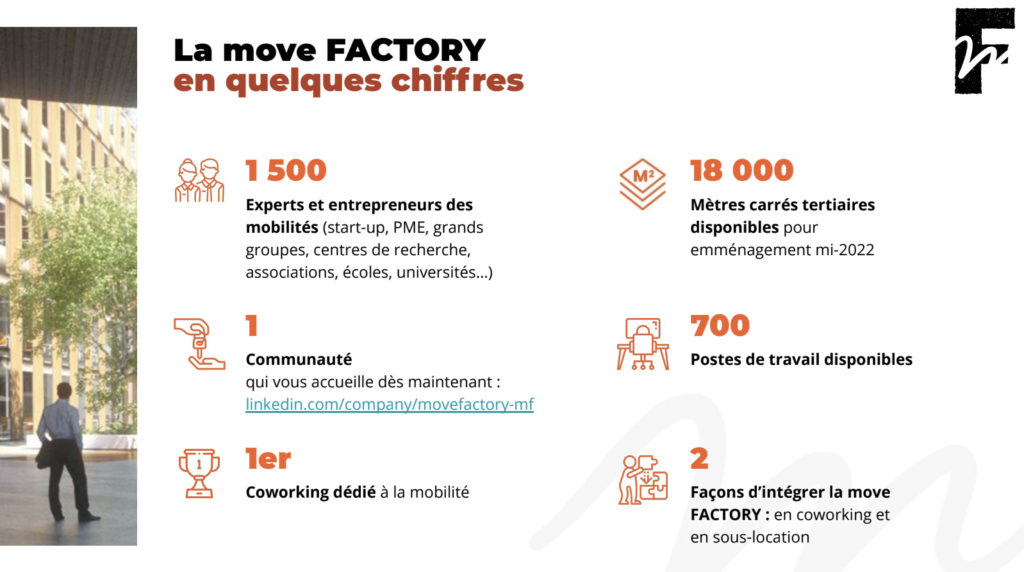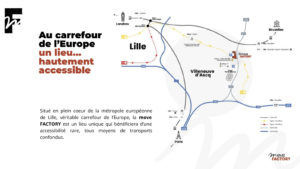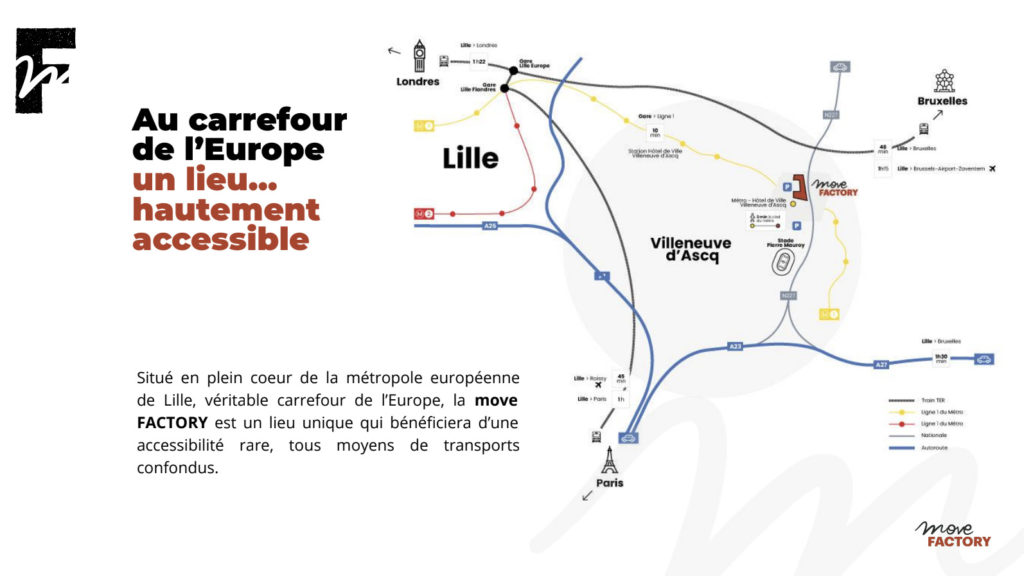 Move FACTORY: an ecosystem serving mobility and its actors
"Together, we can become the first phygital collaborative platform, 100% dedicated to mobilities, to connect a large community of actors and entrepreneurs, and to accelerate innovative mobility projects." That's the ambition that led to the creation of the move Factory. A unique, dynamic, inspiring site of excellence that will be the first professional european ecosystem dedicated to mobilities.
The move FACTORY is serving actors that create mobility solutions, for today and tomorrow. This project to build an open and mixed ecosystem, at the heart of our future work space, completely illustrates our entrepreneurial and sharing spirit
,
Director of the move FACTORY project
This convivial site will allow numerous european actors – corporates and projects teams at any scale, public and academic actors, research centers, organizations – that carry innovative projects with the aim of transforming the mobility sector; to share their expertise, to co-build, to experience, to develop and to make their projects – and companies – a success.
This hybrid space will make the move FACTORY a motivating ecosystem, through its vivacity and its role as a connector, encouraging meetings and exchanges,  and allowing the development of innovation in the mobility area in Europe.  Indeed, the move FACTORY's offer also comes with the very first corpoworking dedicated to mobility actors.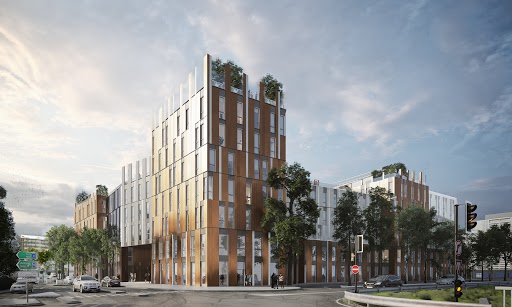 The move FACTORY's corpoworking assets
Private and collaborative spaces
A corpoworking including 400 seats – available for hire, with a flexible commitment from 1 to 24 month
A business center, workshops, a catering area and events organized by the move Factory
Services according to residents needs, relaxation and well-being activities networking, etc.
A flexible offer of spaces available for rent inside the building is also planned.
A 4 000 m2 surface, divisible into tertiary floors of 450 to 2,000 m2, will be dedicated to it. The move FACTORY promesses to offer a dynamic and innovative working environment, along with a unique network, to entrepreneurs and mobility experts.