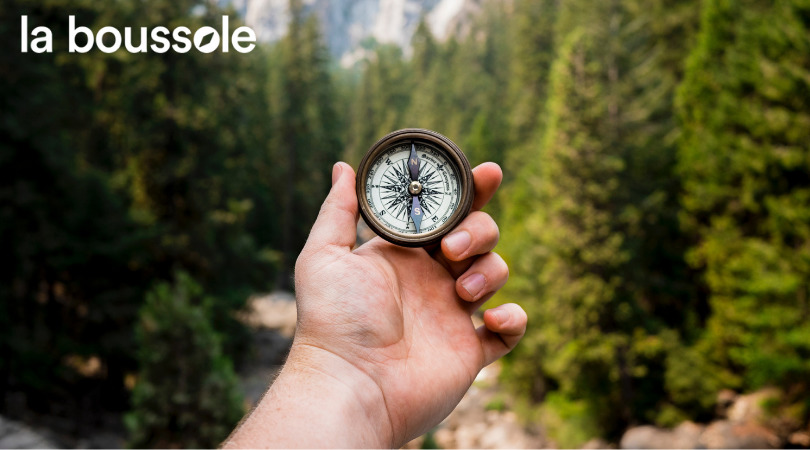 Incubator, gas pedal or entrepreneur network? How to choose the right structure to be supported when starting a business? What to expect? Who to join, why and under what conditions? The offer of support for entrepreneurs is increasingly rich, which makes it more difficult to choose the right coach.
La Boussole was born out of this observation: the association brings together professional entrepreneurs' coaches to serve the interests of entrepreneurs.
Via ID is delighted to join the association and thus swells the ranks alongside Google, BPI France Le Hub, 50 Partners, Blue Factory and many others.
What is La Boussole ?
La Boussole is an initiative born in 2018 from 10 business support structures (50 Partners, Blue Factory – ESCP Europe, Google, INCO, Le Village by CA, NUMA, Raisesherpas, Réseau Entreprendre Paris, Schoolab and URW Link – Unibail Rodamco) sharing a common observation: 
Support for start-ups increases their chances of success. However, the profusion of support structures makes it more difficult for entrepreneurs to choose the right coach.
Goals of La Boussole
La Boussole's mission is therefore simple: to structure the support ecosystem to help entrepreneurs make an informed choice.
To do this, La Boussole has two objectives:
Provide entrepreneurs with an analysis grid enabling them to make a choice of support adapted to their needs
Give coaches the tools to reinforce their efficiency, bring more transparency to their service offer and maximize their added value to entrepreneurs
La Boussole made a name for itself with the publication of the "Guide de l'accompagnement" in partnership with BCG in April 2018. A wealth of information to enable entrepreneurs to position their stage of advancement and identify the structures best suited to their needs.
Why is Via ID involved in La Boussole ? 
Via ID decided to join the dynamics of La Boussole because we share the general observation and its objectives of course, but also for :
Expand our network for the benefit of our offer and the entrepreneurs we support
Bring more visibility and transparency to our coaching offer
Join a community of coaches to share best practices and conduct joint projects
Share our experience in accelerating and incubating mobility startups
Are you looking for the most suitable support structure for your project?