CaRool, one of the Moove Lab's 8th promotion startups  – the only acceleration program dedicated to mobility and autotech startups at Station F, co-founded by Mobilians and Via ID – offers a digital predictive maintenance solution for tires, for automotive professionals.
CaRool: simplified pneumatic maintenance
Founded in 2021 – by Jean-Denis Perche and Ivan Lellouch – CaRool eases pneumatic maintenance and allows : 
To recognize – from a photo taken on a smartphone – the exact reference of the tire and its wear level thanks to an image recognition AI. 
To digitize and facilitate the customer journey by redirecting the user – if the tire is worn – to geolocated service providers, in order to make an appointment online. 
To perform predictive maintenance thanks to all the data collected on wear and vehicles.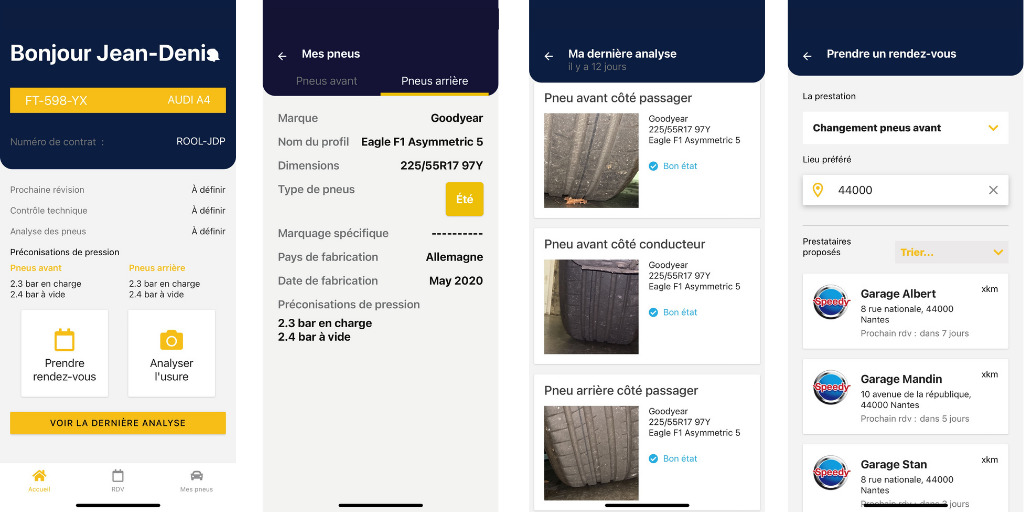 Functional and accessible in France – and currently tested in Germany – it is currently a B2B and B2B2C service, tested in particular by Roole, BMW, Euromaster and ALD. CaRool's solution can be integrated into fleet management applications or used by a leaser, for example, as a white label. 
The service is also available through a web application: "the dealer can send a text message to his customers with a link to the platform that allows them to test the wear of their tires. The user can upload pictures, they are analyzed and an appointment is proposed to them in case of wear." explains Jean-Denis.
Today, tire verification is doubled by in-house expert analysts. CaRool is currently developing an artificial intelligence tool that can automatically recognize tire references and wear in real time.
How did they get the idea for this project?
Jean-Denis got the idea while mystery shopping (a quality control technique): "I realized that the customer experience was not pleasant, many things needed to be improved. Mostly, being able to recognize references, wear and tear, making booking appointments easier, etc." explains Jean-Denis.
Two other important points are observed:
Safety. More than 150,000 accidents in Europe are related to tires.
And the environment. In Europe, more than 100 million tires are disposed of prematurely every year.
The idea was first tested in June 2021. Then, Jean-Denis met his partner – Ivan – in July 2021. The project was then launched in September 2021.
What is CaRool's added value?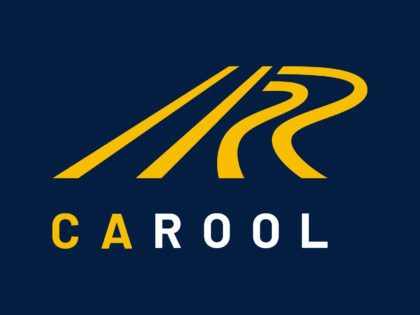 CaRool faces 2 types of competitors : 
Companies that are in the hardware business

and detect wear with equipment that has to be set up, in a dealership or a garage for example.

Companies that develop algorithms

to calculate wear according to different parameters.
"CaRool offers a digital solution that can recognize tire references, which allows B2B users to have their car tires checked via their smartphone and get a quick response without having to move. In case of wear and tear, making an appointment is also easier as a list of personalized service providers is delivered to the customer who can book online." explains Jean-Denis. 
Moove Lab's 8th promotion startup: "we applied for what we got."
We applied for what we got. We wanted to be supported by an accelerator dedicated to mobility, to be surrounded by an ecosystem connected to our market and to be able to expand our network. We had several connections, the opportunity to pitch in front of mobility experts, mentoring, the opportunity to share that and exchange with other mobility startups.
What are the next steps for CaRool?
CaRool development is based on several axes:
Product: improve their offer by  accelerating the development of artificial intelligence. In addition, their solution can check the tires of all types of cars (thermal and electric) and LCVs, and their goal is to be able to do the same for other types of vehicles. Indeed, the company already has requests for trucks and motorcycles.
Business: deploy fleets, for annual monitoring, ensuring safety and good equipment throughout the lifetime of the vehicle.
International: in the short term, open up to Germany, the leading automotive country with the most attention and expertise around tires, and gradually deploy the solution in other European countries. 
Target: track every vehicle, both professional and private.
Market: CaRool is currently in tire maintenance, their ambition is to digitize the entire automotive aftermarket.
In the short term, we want to be the reference service for tire identification and wear. In the long term, to become the reference service for the digitization of the aftermarket