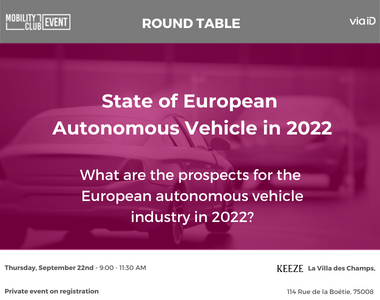 On Thursday, September 22, the Mobility Club organizes a round table dedicated to the State of European Autonomous Vehicle in 2022: What are the prospects for the European autonomous vehicle industry in 2022?
It's now a reality, from Cruise operating the first driverless taxi in a major city, to Waymo raising $2.5B in 2021, and Tesla announcing (every year) its path to autonomy. In Europe, the total amount for autonomous vehicles, or AVs (all things related to AVs), invested in H1'22 reached $975M, a +102% HoH.
Autonomous vehicles (AVs) made the news several years ago, with their no-congestion, safety, and efficiency promises. Since then, this industry got structured, and is now maturing. It is possible thanks to greater private fundings, a more friendly regulatory framework, but also the innovative players in this field.
Compared to its debuts, where do we stand in AVs?
How is Europe competing in this industry?
What are the commercial prospects for this technology?
If you wanna know (and learn more), and if you're wondering if there's room in this industry for your business, this event is for you!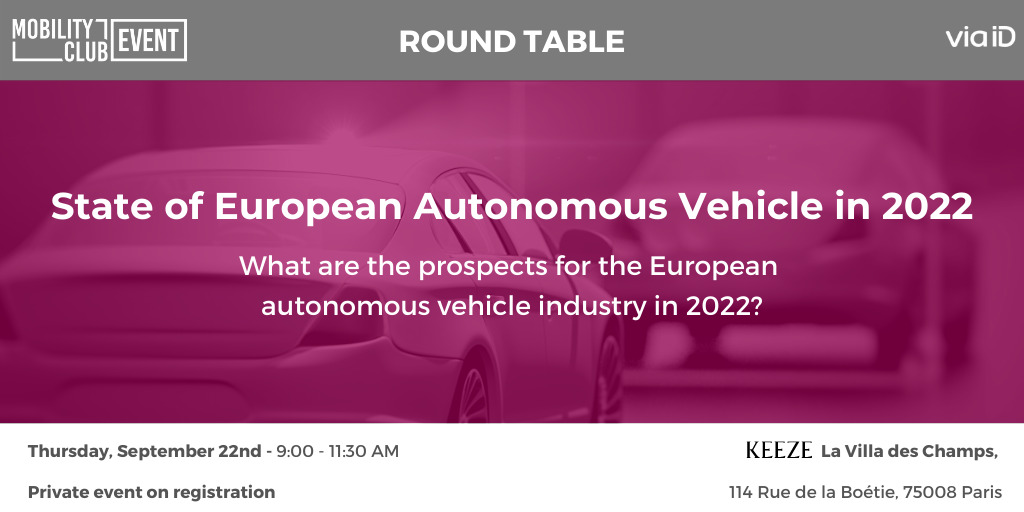 Agenda