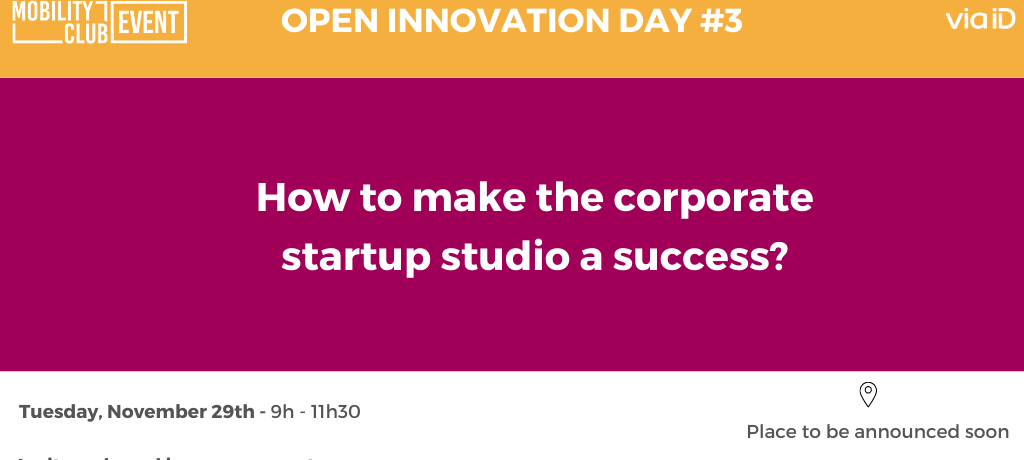 On Tuesday, 29 November, the Mobility Club organizes the 3rd edition of its Open Innovation Days: an event series dedicated to corporate innovation. The concept? Corporate innovators sharing their experiences and insights, by answering a unique question, hence helping to benchmark good practices.
For this new event, we'll tackle the following question: How to make the corporate startup studio a success?
More info to be announced soon.
Previous Open Innovation Days: