Smoove and Zoov – French players in micromobility and free-floating bikes providers – join forces to become Fifteen: the European leader in shared bike services.
Fifteen: the union of technology and experience
After a connection in April 2021 and the creation of FUSION – the first free-floating connected bike – Smoove and Zoov, French self-service bike providers, merged and gave birth to Fifteen.
Why Fifteen?
The startup's name is based on the concept of the quarter-hour city: cities are designed so that all essential services can be reached in less than 15 minutes by bike or on foot.
Together, these two players in sustainable mobility form an entity whose ambition is to support cities of all sizes, by deploying Augmented Bike Networks to facilitate the transition from car to bicycle.
What are Augmented Bike Networks?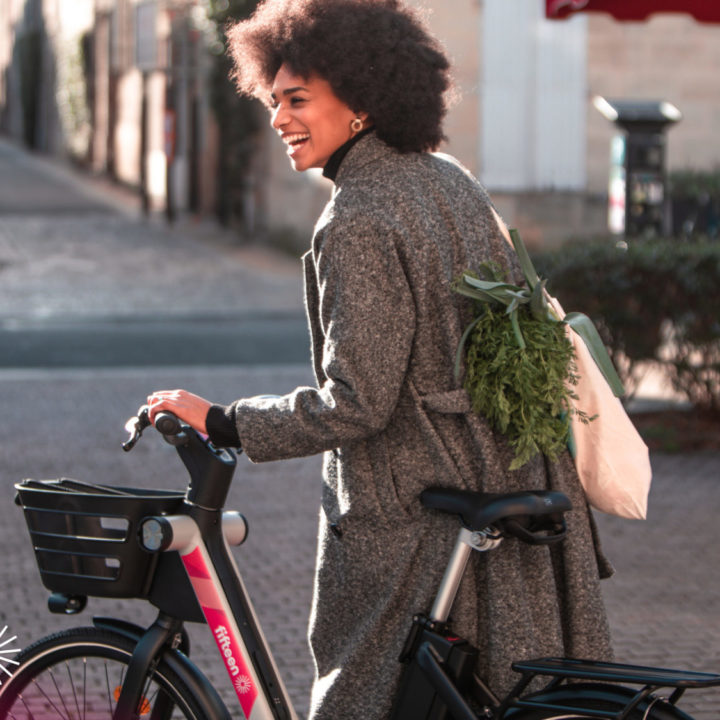 Designed and manufactured by Fifteen, they address and link the various bike services – free-floating, long-term rental, tourist bikes, station bikes, etc. – to public transportation within the same territory, in order to establish an interconnected and coherent network.
The embedded technology developed by the startup, as part of the deployment of these networks, offers many advantages: 
A shared bike can become personal and adapt to the needs of the users. If a user uses a bike for an initial trip, they can also take it for a month or even a year. 

Local decision-makers can collect data related to users' movements in order to better understand the traffic flows on their territory and to adapt their network, the service offer  and the infrastructure projects.
Their goal is also to respond to environmental and social issues:
Reduce CO2 emissions

Improve the physical and mental health of residents

Increase inclusiveness
City centers, suburbs, capital cities and rural towns, Fifteen does everything possible to ensure the operation of a shared bike system adapted to all uses and to democratize the use of bikes in all territories.  
The startup – that owns a fleet of 50,000 bicycles worldwide – combines mastery of connected bike production with  experience in public service contracts, in order to support cities in the transition to more sustainable mobility: in France (Paris, Nice, Montpellier, Strasbourg, Landerneau, Epinal, etc.) and internationally (Helsinki, Moscow, Lima or Vancouver).
A Union marked by a €40M fundraising
Fifteen is off to a great start by raising €40M from Eiffel Investment Group, the evergreen fund 2050, its historical shareholders (Via ID, Daphni, C4 Ventures, la Banque des Territoires, BNP Paribas Développement, Eric Carreel) and independent investors, to :
Accelerate its development and deploy its Augmented Bike Networks in all types of territories. 
Relocate its production in France and invest in innovations to improve the durability, reusability and recyclability of its equipment.
Expand its team. Fifteen plans to recruit about sixty people in Paris and Lyon, in various fields. From the design to the marketing of bike service, to managing relationships with local authorities and mobility operators.
Fifteen's ambition is to erase the boundaries between city centers and suburbs, and to increase flexibility between different bike uses, in order to build more human and sustainable cities. Thanks to the support and confidence of Eiffel Investment Group and 2050, we will accelerate the deployment of Augmented Bike Networks in all territories, democratizing the use of bikes to improve our collective well-being.